Archives - Beauty & Health
A jewellery is not just decoration, it's an applied art and this is proved by the latest silver jewellery collection designed by Olga Košica for Zlatarna Celje. The inspiration for Lencia Baroque came from a richly decorated European historical and artistic style, while Lencia Flames burns with its fiery teeth...Read this article...
Only a prominent brand like adidas Originals has the confidence to focus on its unique DNA and ignore general trends. The freshest Deerupt model thus represents a new-day continuation of its original heritage in a radical new way. A modern, minimalist and bold silhouette draws inspiration from its archive of...Read this article...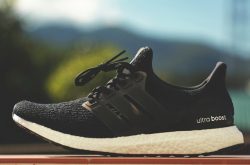 Anyone running is well aware that this simple activity can radically change our lives. Running fills us with energy that stays there long after crossing the finish line; and the more we run, the fuller of life we are. In order to make our everyday life more energetic, the new...Read this article...