Archives - Business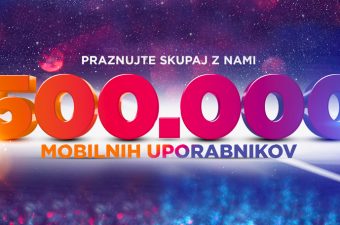 Continuous improvement, investment in mobile infrastructure, high quality of service and user experience comparable to the highest quality mobile networks in Europe. Do you know what this is about? Fixed and mobile operator Telemach has recently reached another milestone - half a million mobile users. Based on a large amount...Read this article...
DOBA Faculty of Applied Business and Social Studies Maribor achieved a new great success in online education on 7 June 2018. Besides the international UNIQUe accreditation, it is the first higher education institution in Slovenia and the wider region to obtain another international certificate - the EOCCS (Online Course Certification...Read this article...
Telemach's EON platform excites all passionate sports enthusiasts with the new functionality – the Sports Mode. It is at first activated for programs covering the biggest football event of this year. Fans of football matches were able to access the statistics already during the first match (Russia - Saudi Arabia)...Read this article...
We go nowhere without a mobile device, but it doesn't really benefit us anymore if we are not online. Data transfer is, therefore, in many cases the first thing set when reviewing mobile packages. Telemach once again proved that data transfer is at the heart of their mobile packages. The...Read this article...