Archives - mobile data
We go nowhere without a mobile device, but it doesn't really benefit us anymore if we are not online. Data transfer is, therefore, in many cases the first thing set when reviewing mobile packages. Telemach once again proved that data transfer is at the heart of their mobile packages. The...Read this article...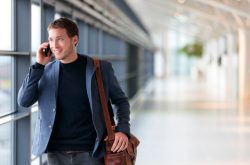 After Telemach increased the amount of data transfer in the EU / EEA countries for its mobile service users in January, a roaming is cheaper in countries outside the EU as of 1 March 2018. March also brings two new packages for more carefree traveling with Telemach. As the fastest...Read this article...