Archives - March
New adidas sneakers with a basketball touch will take on the generation of the most daring style lovers intertwining sport and fashion. The latest design of the EQT BASK ADV model includes the nostalgic aspiration of the EQT shoe from the 90's, but a basketball context reflects a unique and...Read this article...
This summer, the humanitarian project of 'Winking to the sun' takes five buses of children from socially vulnerable families as well as those with special needs to experience the holiday at sea. In cooperation with the Slovenian Association of Friends of Youth and the OMV loyalty club members, OMV Slovenia...Read this article...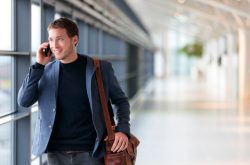 After Telemach increased the amount of data transfer in the EU / EEA countries for its mobile service users in January, a roaming is cheaper in countries outside the EU as of 1 March 2018. March also brings two new packages for more carefree traveling with Telemach. As the fastest...Read this article...
Anyone running is well aware that this simple activity can radically change our lives. Running fills us with energy that stays there long after crossing the finish line; and the more we run, the fuller of life we are. In order to make our everyday life more energetic, the new...Read this article...