Archives - August
This summer, adidas Originals presents futuristic P.O.D System silhouette based on the popular 1995 running shoes model for a fresh step down the urban fashion avenue. The striking black-white model combines nostalgia and progression, accompanied by a "Great alone, better together" campaign slogan, set in hot summer happenings on the...Read this article...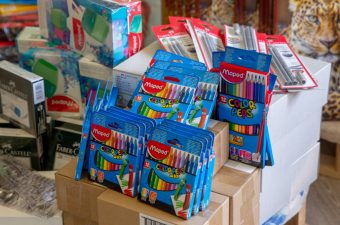 Adding to the excitement of the first day in school, SPAR wanted to fill the school bags of a hundred of primary school pupils from socioeconomic vulnerable families throughout Slovenia, thus enabling them to start a new school year. In cooperation with the social services and the Association of Friends...Read this article...
Continuous improvement, investment in mobile infrastructure, high quality of service and user experience comparable to the highest quality mobile networks in Europe. Do you know what this is about? Fixed and mobile operator Telemach has recently reached another milestone - half a million mobile users. Based on a large amount...Read this article...