Archives - February
Zlatarna Celje made four couples very happy on Valentine's Day, visiting them in the Dom pod Savinjo Celje retirement home. Some of them have been together for more than 60 years, while others fell in love right there. The holiday of falling in love and friendship is often marked by...Read this article...
Telemach is the first telecommunications operator in the Slovenian market that has enabled content viewing using the EON Smart TV app for smart TVs. This unique app can easily be downloaded from the app store by the new generation TVs or streaming devices users, and a full range of programs...Read this article...
By adding new, diverse and high-quality content for children and their parents, Telemach opens the door to the limitless world of imagination. From now on, the Video Club makes hundreds of episodes of carefully selected and award-winning cartoons available to the youngest viewers, while the fun and effective learning...Read this article...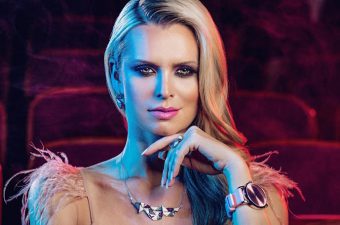 The beginning of the New Year was marked by royal violet shades of Zlatarna Celje's new silver collections designed by the renowned designer Olga Košica. The red thread of both collections is a unique interweaving of shapes that, in the Lencia Bonding collection, express the power of close emotional ties,...Read this article...