Archives - March
On Saturday, March 23, members of the Slovenian Diving Federation organize the 27th DRAVA 2019  eco-cleansing campaign titled "We care" in cooperation with Maribor rafters. The campaign is also supported by SPAR Slovenija, which - within its socially responsible "Thinking EKOlogically" campaign - aims to promote sustainable thinking and the...Read this article...
Zlatarna Celje offered the highest amount for the signed jersey of Luka Dončić at the charity auction of the Viljem Julijan Fund, intended for helping children with rare diseases and making their lives easier. On the Rare Disease Day, a charity auction took place at the Viljem Julijan Fund in...Read this article...
Since 1991, the independent Top Employers Institute from the Netherlands has been awarding certificates to confirm the excellence of HR practices. This year's award was received by four Slovenian employers, including Tobačna Ljubljana, which received two awards - Top Employer Slovenia and Top Employer Europe. In addition to all this,...Read this article...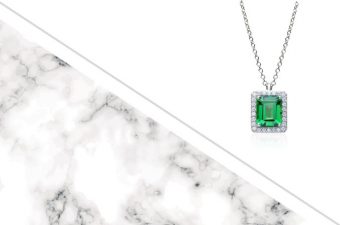 Zlatarna Celje welcomes the arrival of spring months with the golden EVERGREEN collection, sophistication of which reflects the inspiration of designer Zdenka Šamec. Spring is the time for more pronounced jewellery pieces, in which noble and refined elegance sparkles. Gracefully designed and precisely made pieces of jewellery with green topaz...Read this article...