Archives - June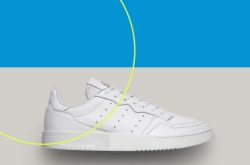 At the beginning of summer, adidas Originals presents a refreshed model of Supercourt sneakers, the latest in a series of white timeless classics. With its minimalist design and white leather, this silhouette combines 50 years of adidas court experienceand modern design guidelines, becoming indispensable for all generations, fashion styles and subcultures....Read this article...
OMV is launching a new convenience product. From the beginning of May 2019, the new VIVA iced coffee in the two flavors Cappuccino and Café Latte is available at all OMV filling stations. The new VIVA product label is designed to primarily meet the needs of mobile costumers, as it embody...Read this article...
In June, three epic races were held in three consecutive weeks: the Isle of Man TT motorcycle spectacle, and the legendary endurance races of Le Mans 24 hours and 24 hours Nürburgring. In the heart of these racing epics, there is a desire to push the limits of possible; therefore...Read this article...
In one of Ljubljana's sports stores, we noticed famous Slovenians, who like to keep their fingers crossed for our basketball players. They met on an easygoing get-together to celebrate the new jerseys of the Slovenian basketball team. The most recognizable faces there were popular rapper Zlatan Čordić - Zlatko, acrobatic duo...Read this article...