Archives - Anja Petrovčič
A certain number of communicators will always feel a pleasant thrill when they encounter a crisis communication. Perhaps due to solving the most difficult issues, working under time pressure or simply due to the adrenaline triggered by this kind of situations. Crisis communication is one of the public relations areas...Show more ...
We were again awarded the Highest Creditworthiness rating. This is all we wanted to say in this blog post. :)Show more ...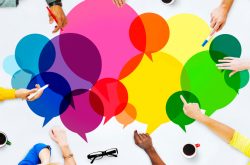 Na področju odnosov z javnostmi je bilo leto 2016 izredno zanimivo; polno svežih trendov, navdušujočih novosti in nepričakovanih izzivov, ki jih je prineslo spreminjajoče se okolje. Pet najbolj zanimivih sprememb, po katerih si bomo zapomnili preteklo leto in bodo zagotovo vplivale na razvoj v 2017, smo zbrali v tem prednovoletnem...Show more ...