Archives - Tilen Lamut
In nearly two months of dealing with the virus and a little over a month that most of us has spent in the safe haven of our home offices, we got through the initial crisis management and the subsequent process of adapting to the new reality. As the whole situation...Show more ...
The relationship between the client and the agency is specific and unique, and it is often hard to compare the relationship between individual clients. Successful collaboration requires a lot of effort and work, especially at the beginning. Although it is difficult to hear negative things that may even jeopardize collaboration,...Show more ...
We in the communication profession often hear that a company needs to set clear values ​​and a vision, and to follow them diligently in order to be successful in operation and reputation. Whatever the situation, values ​​and vision are two things that at least in theory indicate a direction of...Show more ...
Can a picture of a known personality or the name of a major event really be used to promote your product or service? I believe that to most of us a logical answer is »of course not«. However, examples of such practices can be observed on a regular basis, most...Show more ...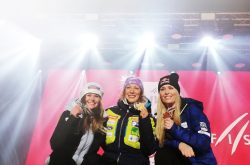 We often hear that top athletes, the biggest champions, are special people. It's hard to understand why; they seem humanly on the outside just like everyone else. Well, some of them more than the others, but in the end, they are all only human. Attending the World Alpine Skiing Championship...Show more ...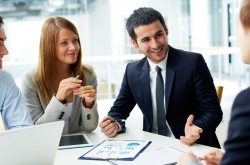 Public relations advisers must sit at the decision makers' desk, be involved in the work processes, and co-create them, too; they of course have to earn it with their education, skills, general knowledge and abilities. Sports is no exception. There is nothing strange when a business organisation establishes a PR...Show more ...
The very word 'crisis' has a uniquely powerful sound to it. It arouses a sense of fear and danger in us, and an acute need to respond to and resolve the problem. In times of crisis we have to make the right moves, since the future of a person, a...Show more ...