Archives - Nejc Horvat
Knowing how to write various types of texts, having experience in managing social networks, excellent spoken expressing and public speaking are key to successful operations in the field of public relations. However, communicators nowadays need to add at least one other feature that is often overlooked - creating and telling...Show more ...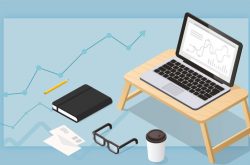 We mostly work from home these days and that is a whole new concept for many of us who are accustomed to offices and interactions with colleagues. Working from home can have many benefits as we save time on traveling to work and back, and spend all day in a...Show more ...
2019 is slowly coming to an end, so this is a great moment to look back at past achievements and think about future plans. However, strategic goals can only be set based on sufficient knowledge of the field we operate in, so we at Propiar have prepared a list of...Show more ...
Artificial intelligence (AI) is becoming more and more important both in technology and the business world, and public relations are no exception. Following the increasing capabilities of technology and its availability in business, the question often arises how AI will affect the field of public relations and whether it may...Show more ...
Nowadays we have all heard of the term "start-up" company. These are newly established organizations trying to succeed with a minimum financial input and an innovative idea or product that satisfies a certain need better than competition. In most cases, these companies have a precisely designed short-term strategy aimed at...Show more ...