Archives - Tina Kadunc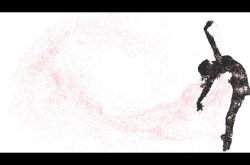 In the search for answers to the question of how to communicate to ensure the audibility and visibility of our brand, we were introduced to three foundations of copywriting in Part 1 advocated by brand & tone of voice specialist Vikki Ross. So we already know that we must write...Show more ...
Although brands have been communicating with us visually more and more, the importance of verbal communication remains invaluable. Brands are communicating in several areas these days. They are present in all spheres of our lives as they flood the web and social networks, print media, television, radio, billboards and more...Show more ...
Sometimes, the blog posts must be shorter to leave more space for reflection. Pestilence was on its way to Damascus and sped by a chief's caravan in the desert. "Where are you speeding to?" asked the chief. "To Damascus. I mean to take a thousand lives." On its way back...Show more ...
Since the beginning of its existence, humanity has been telling stories - from cave paintings to a written word, music and film. And although these forms of storytelling have changed dramatically over time and are constantly evolving, our desire to tell and listen remains equally strong. The art of storytelling...Show more ...
Influencer marketing has become the fastest growing advertising activity in recent years and an important tool for communicating with the target public. According to Forbes, the number of digital campaigns with the influencers doubled in 2018.As many as 93% of these campaigns took place on Instagram. And if individuals with...Show more ...