A comprehensive enhancement of UltraGrip winter tires
Goodyear presents a comprehensive upgrade of its multiple award-winning UltraGrip winter tires. Designed for high-performance city and commercial vehicles, the new tire range features even more efficient braking and improved grip, providing drivers with a superior winter performance.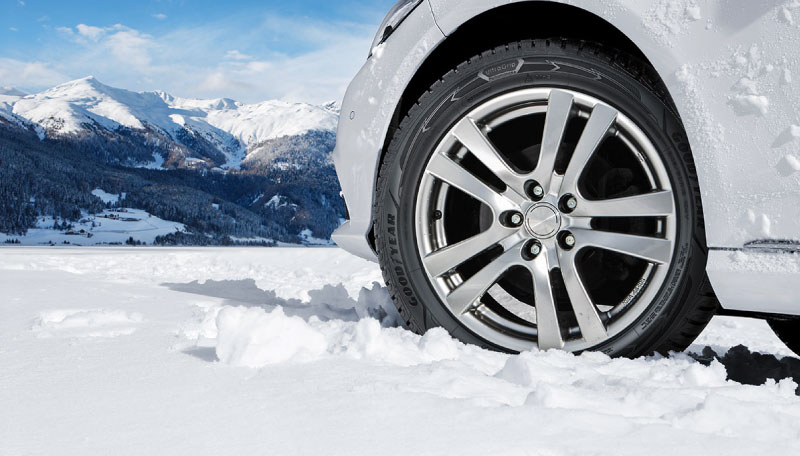 Before the winter comes, Goodyear further upgraded its range of winter tires from the UltraGrip family. UltraGrip Performance+, UltraGrip 9+ and UltraGrip Cargo tires deliver enhanced performance even in harsh winter conditions using advanced technology.
The UltraGrip Performance+ tire improves its wet, dry and winter performance for high-performance cars thanks to two key technologies. Traction Protect Technology includes a new resin which improves the deformation and reformation capabilities of the tire that allows for braking forces to be better converted into grip. Winter Grip Technologycarries a new compound mixture leading to abetter rubber elasticity at low temperatures, boosting grip on snow and ice.
The UltraGrip 9+also boasts Winter Grip technology that gives the drivers of smaller city cars an extremely good grip in rough winter conditions. Its Mileage Plus technologyprotects the tire from cracks and detachment of rubber particles, resulting in a better mileage performance.
The UltraGrip Cargotire was also a subject of different upgrades in tread design and compound mixture, bringing the commercial vehicles owners an outstanding braking performance on snow and lowering the total cost of ownershipby improving the tire's mileage.
The UltraGrip 9+ and UltraGrip Cargo tires are already available in all dimensions, and the UltraGrip Performance+ tire will be gradually released by Goodyear. More than half of the dimensions are already available, while the remaining dimensions will be fully available by the end of June 2020.
Similar posts