Team De Rooy the only one to finish Dakar with every truck
All the trucks of the Petronas De Rooy team, driving with the Goodyear Offroad ORD tires, ended up among top ten, while the Dutchman Gerard De Rooy finished third.
This year's Dakar Rally was held in Peru and proved to be one of the most challenging so far since as many as 70% of the race was set on the sand dunes. The 5,000 kilometre route started in Lima, continued to Tacna on the border with Chile, and after ten days ended in the Peruvian capital, with over 330 trucks, cars and motorbikes competing.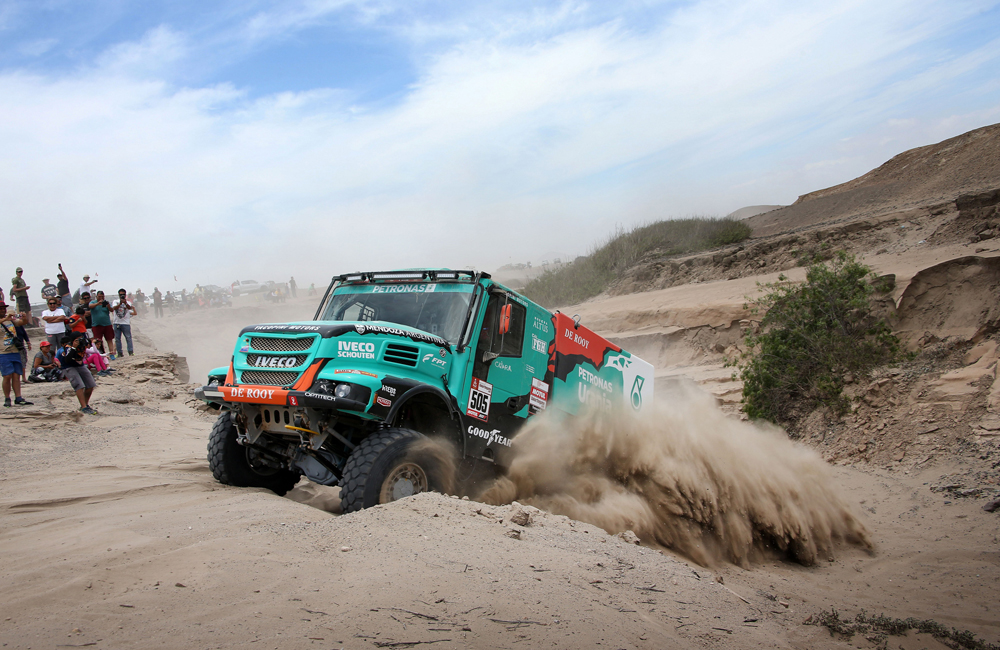 The Petronas De Rooy team with Gerard De Rooy, the double Dakar winner and the Africa Eco 2018 winner, won third place in the trucks race, while all the other members of the team also achieved great success finishing among top ten. The team was composed of four Iveco Powerstar racing trucks surmounting the sand dunes with Goodyear 375/90R22.5 Offroad ORD tires, while their support trucks used OMNITRAC mixed-service drive tires.
"We certainly aimed to win the first place, but we are happy with the result," said Gerard De Rooy after the race. According to his words, this was one of the most demanding Dakars where the tires played even more important role due to the mostly sandy ground. The performance of the Goodyear off-road tires proved to be able to deal even with the toughest challenges, as confirmed by the results achieved and the fact that the De Rooy team was the only team to cross the finish line with all its trucks.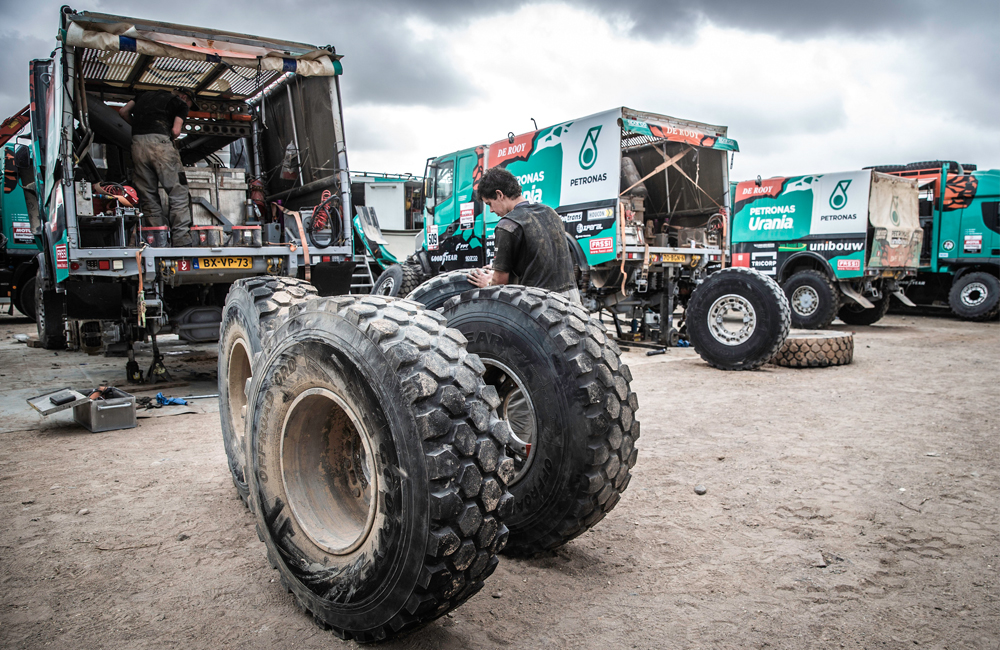 Results:
Eduard Nikolaev
Dmitry Sotnikov
Gerard De Rooy (Petronas De Rooy)
Federico Villagra (Petronas De Rooy)
Ton Van Genugten (Petronas De Rooy)
Ton Van Genugten (Petronas De Rooy)
Similar posts