The best professional truck driver crowned
Top professional truck drivers from all over Europe gathered at the Goodyear proving grounds in Luxembourg on the last weekend in September for the DAF Driver Challenge finals. After many tests in which they showed all their expert driving skills, the "the best of the best" title went to Peter Jacobs, Belgium, while the organizers and competitors were also promoting this challenging profession.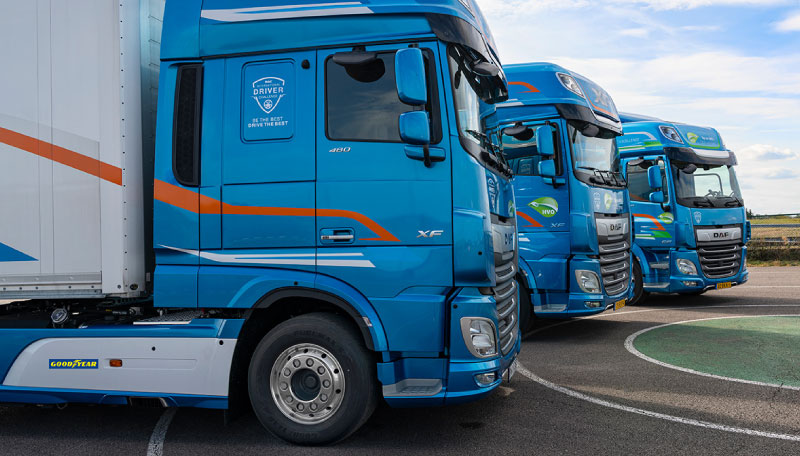 Over 1,000 candidates from 30 countries registered for this year's DAF Driver Challenge, in which the DAF truck manufacturer, supported by Goodyear and vehicle inspection company of Dekra, is looking for the best truck driver. In order to qualify for the finals, the drivers had to complete both theoretical and practical tasks in national competitions in their respective country and prove that they are able to make the most of the fuel, deliver goods safely and on time, while keeping the truck in top condition. Eighteen truck drivers succeeded in it and fought for the title on 28-29 September at Goodyear's proving grounds in Colmar-Berg, Luxembourg.
The finalists competed in nine different tests, with a professional jury assessing their expert driving skills, road safety awareness, understanding of the transport business, eco-driving, technical know-how and many other areas. The drivers were assisted by Goodyear's new-generation FUELMAX GEN-2 and KMAX GEN-2 truck tires, which, in combination with Goodyear Total Mobility's smart technologies, enhance fuel efficiency and mileage.
After a two-day event, Peter Jacobs, Belgium's best truck driver, was named the best truck driver, dedicating his victory to his fellow truck drivers who are out on the road every day. The competition also promoted this challenging profession, as the tests have shown that a lot of experience, knowledge and skills are required to achieve good results.
Similar posts