Surprise on the day that celebrates love for four couples
Zlatarna Celje made four couples very happy on Valentine's Day, visiting them in the Dom pod Savinjo Celje retirement home. Some of them have been together for more than 60 years, while others fell in love right there.
The holiday of falling in love and friendship is often marked by gifts, roses, sweets and love greetings, but the true essence of giving is hidden in a sweet surprise. Zlatarna Celje is aware of that, so its representatives visited the Dom ob Savinji Celje retirement home on Valentine's Day and surprised the elderly citizens with a program and attractive gifts when they least expected it. Zlatara Celje engaged the singer Ditka to amuse them and listened to the stories of four couples being together for a long time and living together in the home, being a living proof that love overcomes age, too. As the director of the retirement home Bojana Mazil Šolinc says, there are not only spouses who are together, others found new love here, too – often among those who they've already met in another period of life.
Zlatarna Celje's slogan "Because I love you" reminds us that every day is a celebration of love and an opportunity to make our loved ones happy with sincere expressions of attention – simply because we love them.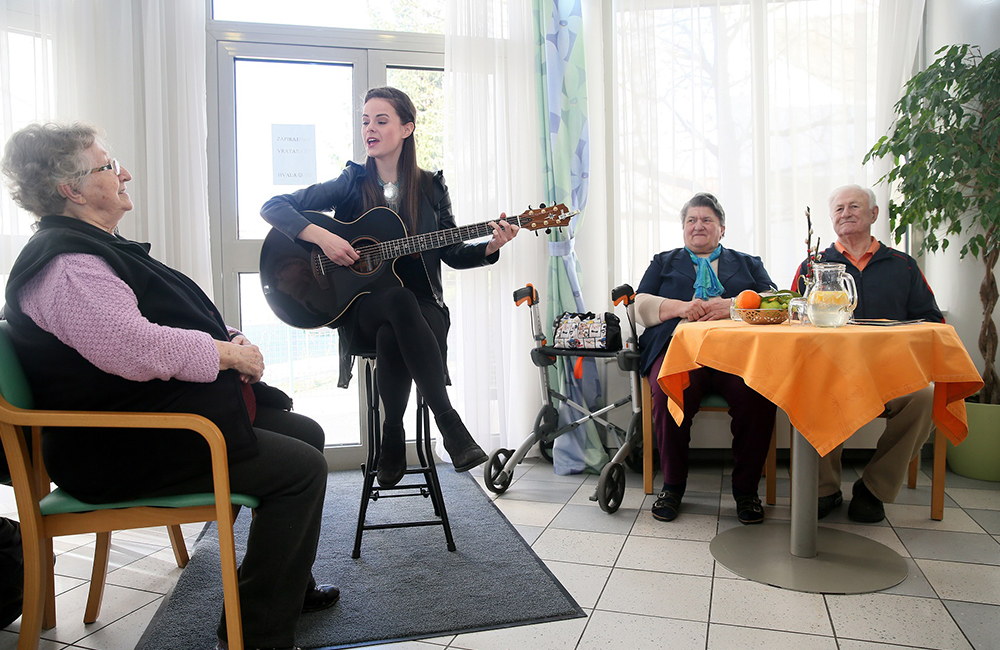 Similar posts