Telemach announces further growth after reaching 500,000 mobile users
Continuous improvement, investment in mobile infrastructure, high quality of service and user experience comparable to the highest quality mobile networks in Europe. Do you know what this is about?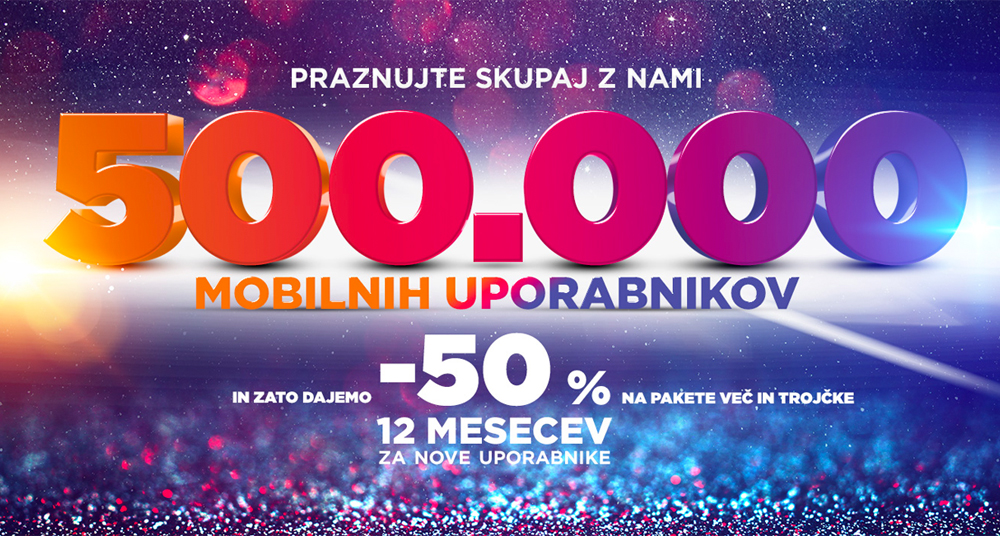 Fixed and mobile operator Telemach has recently reached another milestone – half a million mobile users. Based on a large amount of data transferred and the possibility to watch favourite TV content using the EON as well as UNIFI and UNIFI TRAVEL services, the Telemach mobile packages of MORE (VEČ), EVEN MORE (ŠE VEČ) AND THE MOST (NAJVEČ) always meet the diverse expectations of loyal users. Ditka Maučec stressed out at the press conference: "Transparent and let's say simple offer of mobile packages has paid off, as the EVEN MORE (ŠE VEČ) package is still the most sought-after mobile package in the market, while every user can find what suits him in our packages. As far as our packages are concerned, we bet on the amount of data transfer and the fact that users get the most money for their money."
An important milestone of 500,000 mobile users is celebrated at Telemachwith a special summer campaign by the end of August, in which the monthly subscription of mobile and fixed packages will be halved in the first year of subscription to all new subscribers.
Adrian Ježina,president of the Telemach management, emphasized that this is only the first a million users and that they will continue to invest millions in the infrastructure, striving for the best user experience. As he emphasized, the essence of the campaign is to enable everyone to use Telemach services.
Similar posts