Archives - Beauty & Health
A renewed designer Olga Košica wrapped the new Lencia silver collection into royal purple tones. The red thread of both is a unique twist of shapes that express the power of close emotional ties in the Lencia Bonding collection, and represents a harmonious rhythm of musicin the Lencia Alpha. The...Read this article...
Innovative system that improves the quality of life of patients as well as effectiveness of treatment available in Slovenia The 14th European Peritoneal Dialysis Meeting took place in Ljubljana between 3 and 5 May 2019. Peritoneal dialysis is a form of a replacement therapy for end-stage renal disease caused by...Read this article...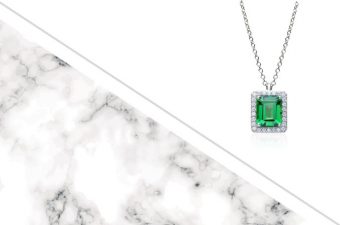 Zlatarna Celje welcomes the arrival of spring months with the golden EVERGREEN collection, sophistication of which reflects the inspiration of designer Zdenka Šamec. Spring is the time for more pronounced jewellery pieces, in which noble and refined elegance sparkles. Gracefully designed and precisely made pieces of jewellery with green topaz...Read this article...
Zlatarna Celje made four couples very happy on Valentine's Day, visiting them in the Dom pod Savinjo Celje retirement home. Some of them have been together for more than 60 years, while others fell in love right there. The holiday of falling in love and friendship is often marked by...Read this article...