Archives - Sports & Leisure
In one of Ljubljana's sports stores, we noticed famous Slovenians, who like to keep their fingers crossed for our basketball players. They met on an easygoing get-together to celebrate the new jerseys of the Slovenian basketball team. The most recognizable faces there were popular rapper Zlatan Čordić - Zlatko, acrobatic duo...Read this article...
There are creative people that express their creativity best in the early morning hours, while others reach their full potential after the sunset. The latter are the so-called night owls and start to shine when the night falls, which can be also attributed to the new Nite Joggers by adidas....Read this article...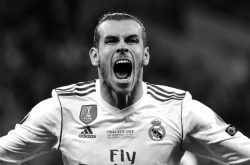 Real Madrid and adidas announced an extension of their cooperation for an additional eight-year period until June 2028. This marked the third decade of one of the most successful football partnerships. adidas has designed an emblematic white shirt that has been manufactured since 1998. During this time, Real Madrid won...Read this article...
The Bled Society for Underwater activities, in cooperation with the Slovenian Diving Association, the Bled Fishing Family, the Bled Municipality and the public utility company of Infrastruktura Bled carried out the 26th traditional cleaning of Lake Bled's bottom and its banks on Saturday, 18th May. SPAR Slovenija also supported the...Read this article...