Archives - charity
For the eighth year in a row, Spar Slovenia joined forces with Anina zvezdica charity organization in a holiday campaign to make December holidays more pleasant for families in need. As part of the "Podaj svojo dlan" campaign, Spar donated € 7,500 and 100 toys of suppliers to Anina zvezdica fund,...Read this article...
The work of non-profit organizations taking care of abandoned animals is often dependent on donations, so SPAR organized a "Happy Tails, Honest Smiles" charity campaign for the seventh year in a row to point out the importance of a proper attitude towards small animals and pets. With the help of...Read this article...
The fourth Skaza charity run Child to a Child was held last Friday under the slogan "We win when we help each other". On a sunny afternoon, young runners from all over Slovenia, supported by their families and many famous Slovenians, were enthusiastically running and raising funds for their peers...Read this article...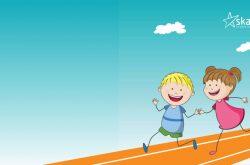 The organizers of Skaza's fourth Child to a Child run are informing all the participants and all cheering for the runners that the event has been postponed to Friday, 20 September due to the bad weather forecast. A diverse mix of charity and entertainment program with various animations, games and...Read this article...