Archives - Jewellery
In autumn, when the days are slowly getting shorter and colder, our minds are still nostalgically remembering summer every now and then. All who love the warmer part of the year will surely be enthusiastic about the Golden Sea collection, which has found its inspiration on sandy beaches around the...Read this article...
A young woman, who won the heart of Luka Dončić, also charmed Zlatarna Celje with her looks and became a face of the silver Lencia collections, just like Tina Maze before her. Sophisticated and a bit bolder jewellery pieces suit her perfectly, as proven by the photographs of her wearing...Read this article...
A renewed designer Olga Košica wrapped the new Lencia silver collection into royal purple tones. The red thread of both is a unique twist of shapes that express the power of close emotional ties in the Lencia Bonding collection, and represents a harmonious rhythm of musicin the Lencia Alpha. The...Read this article...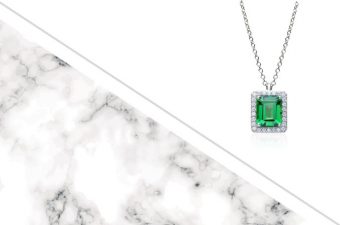 Zlatarna Celje welcomes the arrival of spring months with the golden EVERGREEN collection, sophistication of which reflects the inspiration of designer Zdenka Šamec. Spring is the time for more pronounced jewellery pieces, in which noble and refined elegance sparkles. Gracefully designed and precisely made pieces of jewellery with green topaz...Read this article...