Archives - SPAR
On 21 January, a semi-final draw of 18. Spar Cup took place at Spar Slovenija's headquarters. The tournament will host Petrol Olimpija, Helios Suns, Sixt Primorska and Hopsi Polzela. The best basketball teams will compete in Arena Bonifika in Koper, and the matches of four teams are scheduled for 16...Read this article...
Therapeutic dogs and cats of the three Slovenian non-profit organizations received over one and a half tons of food and 1,000 pieces of treats as a part of the charity campaign called "Happy Little Tails, Sincere Smiles", organized once again by Spar Slovenia on the Animals Day. Spar wanted to...Read this article...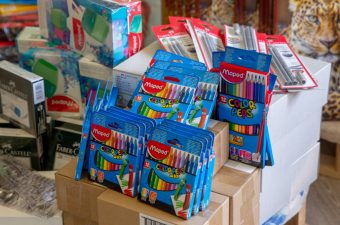 Adding to the excitement of the first day in school, SPAR wanted to fill the school bags of a hundred of primary school pupils from socioeconomic vulnerable families throughout Slovenia, thus enabling them to start a new school year. In cooperation with the social services and the Association of Friends...Read this article...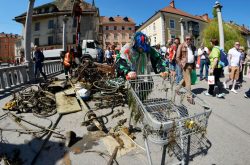 On Saturday, 21 April 2018, the 27th traditional cleaning of Ljubljanica was held, cleaning the river from Špica to Three Bridges (Tromostovje). This was the closing event of the spring cleaning campaign called For a More Beautiful Ljubljana, held on the weekend of the Earth Day. This year, the Slovenian...Read this article...