Archives - Telemach
If you believe you know TV, think again. The Telemach and United Group team have introduced an innovation that will change the way TV is watched and perceived. EON Smart Box is the first smart receiver in Slovenia that combines television content with digital services and Android TV apps, transforming...Read this article...
Continuous improvement, investment in mobile infrastructure, high quality of service and user experience comparable to the highest quality mobile networks in Europe. Do you know what this is about? Fixed and mobile operator Telemach has recently reached another milestone - half a million mobile users. Based on a large amount...Read this article...
Telemach's EON platform excites all passionate sports enthusiasts with the new functionality – the Sports Mode. It is at first activated for programs covering the biggest football event of this year. Fans of football matches were able to access the statistics already during the first match (Russia - Saudi Arabia)...Read this article...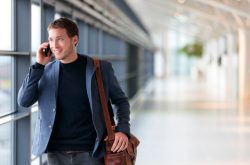 After Telemach increased the amount of data transfer in the EU / EEA countries for its mobile service users in January, a roaming is cheaper in countries outside the EU as of 1 March 2018. March also brings two new packages for more carefree traveling with Telemach. As the fastest...Read this article...