Generation Z: A communicator's nightmare or opportunity
How do we approach Z, a young hopeful born between 1995 and 2015, to gain his trust? The answer is quite simple in a way – at least theoretically. In order to put it into practice, however, many of the guidelines dictated by Generation Z must be followed.
Generation Z already represents more than 20% of the world population, and is expected to exceed a third of it by 2020. Roughly estimated, its representatives are born at the turn of the millennium. The first glimpse of the generation – whose members are also called rainbow or indigo children – appeared in 1995, and this group is supposed to include all generations born by 2015. Given their multiplicity, both communicators and employers will have to adapt to their specificities and take them into account for the successful operation of the company.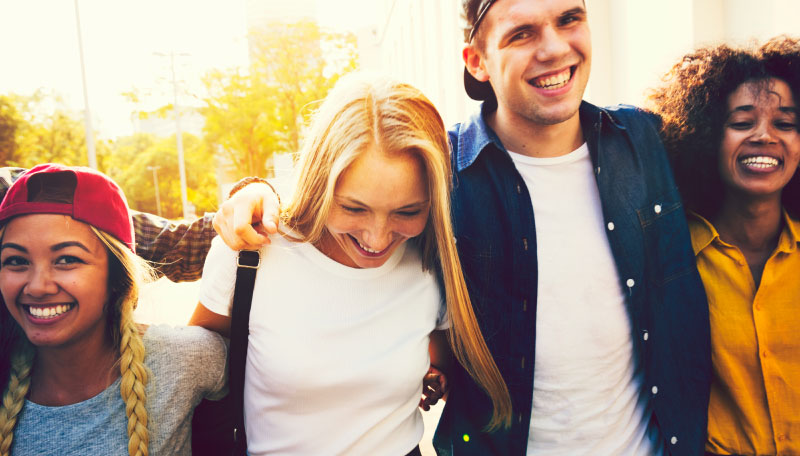 Z's employer is a genius!
There are two reasons supporting this statement. The first is that Generation Z representatives behave completely differently from their predecessors in the workplace. The employer must therefore find the right way to achieve or exceed his business goals with them, which is not difficult at all in a way, since the Zs are considered highly communicative, collaborative and enterprising individuals. On the other hand, their expressive self-esteem, overwhelming desire for independence and issues regarding their contempt for authority of the employer can lead to new challenges that many find difficult to cope with.
The second reason is that the Zs are one of the most educated generations, as they – to make a better future for themselves – pay a great deal of attention to finding and learning new skills – mostly online, which gives them a breadth of a few millennials.
The representatives of Generation Z are aware of the importance of hard work and are very ambitious, so they enthusiastically take on new challenges and successfully overcome them with great enthusiasm. That is why it can be argued that the employee of Generation Z representatives is also a winner.
According to the above, it is likely that many probably want to a fresh wave of energy and knowledge only a Z can bring into their collective. But are the latter so much wanted among the communicators, too?
A communicator must be a generator
A generator of instantly remembered messages! Why? Generation Z is practically born with a smartphone and the Internet that keeps the information constantly accessible, and as a result, the average Z's concentration lasts only eight seconds.
Values ​​and the story are important. Public relations are becoming more important than marketing. Namely, Zs don't buy the product due to the product itself, but due to the story that the product carries within. In addition, true values ​​must be behind the product, and Zs find empathy and environmental awareness the most important. Therefore, classic advertising is out of the question since they value the experience more than a good ad. This means that communicators need to go beyond typical marketing thinking and reach out to potential young consumers with quality content that will benefit them in real life.
A personalized and sincere approach. In order to gain the trust of Generation Z, we need to think the way they think – globally and progressively. We have to bear in mind that Zs are very likely to have a long-held opinion on everything. In communicating, they must be treated individually with the awareness that each of them is unique as their style, hobbies and creativity are unique. That is why the most successful are the brands that create their communication campaigns based on a personalized and sincere approach, direct insight into their work and perfected content.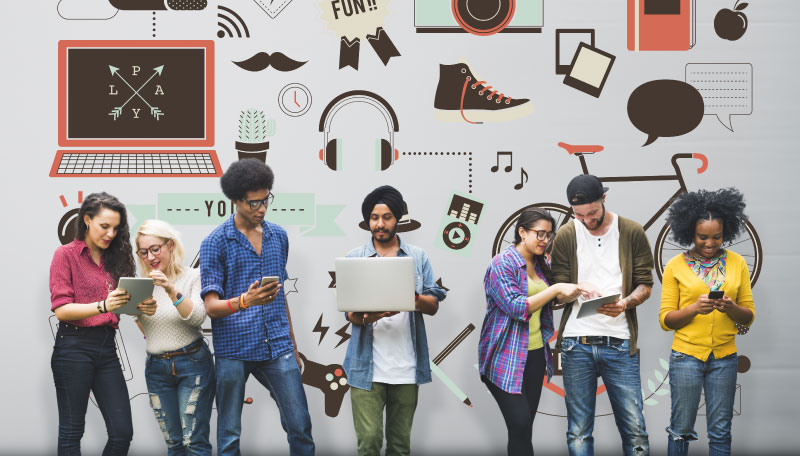 Unlike millennials, it seems that Zs are harder to be convinced to buy a particular product, which is also the consequence of them not being loyal to any brand, since they find usefulness more important than the name, so they make sure that a product or a service is appropriate before they buy it. In doing so, they don't make it easy for the communicators to operate successfully, but rather present us with new challenges. We can grow together with them and learn a lot from them.
Articles by the same author