A Wink to the Sun
Free summer vacation for 795 children from socially disadvantaged backgrounds.
A total of 795 children from socially disadvantaged backgrounds and children with special needs will enjoy free summer holidays this summer thanks to A Wink at the Sun® charity program of the Slovenian Association of Friends of Youth (SAFY).
The program is celebrating its 20th anniversary this year, raising EUR 245,245.00 – with the help of the donors – this year only, which is the highest amount so far.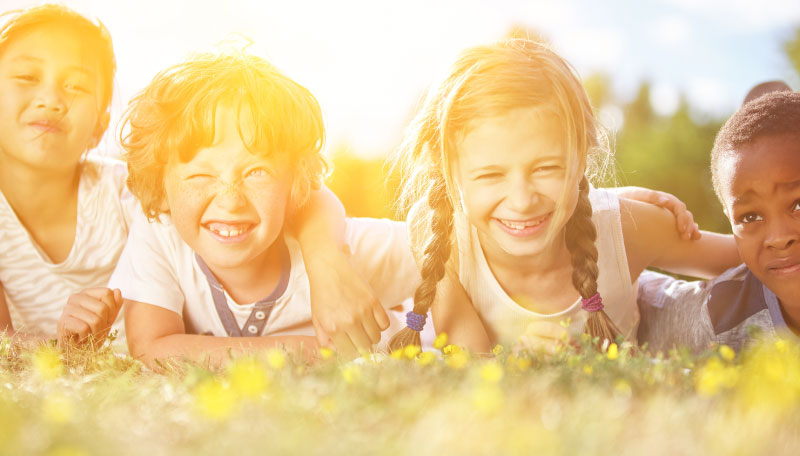 The largest donor is OMV Slovenija
OMV Slovenija, a long-time partner, is the largest donor this year. Its General Manager Vanja Lombar visited the children during the holiday of the last group of children in Pacug, accompanied by Ksenija Klampfer, the Minister of Labor, Family, Social Affairs and Equal Opportunities.
"The number of children who will be able to join the holiday this year speaks for itself. We are delighted and proud to have been a part of this story together with our Loyalty Club members, and to have provided such a large number of children with the holiday. Year after year, we witness the remarkable summer stories of the children who drive us to repeat and upgrade our charity campaign within our Loyalty Club, where we collect loyalty points for the children's holiday. Congratulations to SAFY for 20 years of implementing the humanitarian program and thank you for another successful season of children's holidays," Lombar emphasized.
With the help of the Smile & Drive Loyalty Club members, OMV Slovenija donated 12 million loyalty points to the program, which were converted into funds for the implementation of the program.
Similar posts