A versatile training collection for all active women
It is an ideal moment to start regular exercising, be it morning yoga or evening high-intensive interval training. Regardless of whether we train at home or in the company of others, a self-confidence is much greater when wearing and using a quality and attractive equipment. Therefore, adidas created a comprehensive Statement collectionfor all women who – regardless of training type and the intensity of it – swear on the exceptional support and fashionable appearance. With a combination of 23 complementary peaces – from sports bras, leggings, jackets to shoes, backpacks and bags – you will achieve the best style and superior performance. A dynamic design and material that cools down the body while exercising are complemented by floral-camouflage and geometric patterns – a recognizable print of Stella McCartneyharmoniously blending into the state-of-the-art training wardrobe.
adidas found the inspiration for this collection, designed for strong and daring women, in stars such as a singer Dua Lipa, a model Karlie Kloss, an actress Shay Mitchell, a fitnesser Hannah Bronfman and a tennis player Garbiñe Muguruza. We in Slovenia are inspired by our campaign influencers and athletes, who embody the mantra of the new Statement collection with their uniqueness. Personal trainers Nives Orešnik, Tamara Simović, Manca Šepetavc, Tjaša Skubic and Tamara Smonker designed unique individual trainings of various exercises for all active women to strengthen themselves and build up their self-esteem even more. Follow their trainings on their Instagram profiles: @nivesoresnik, @tamarasimovic, @manca_sepetavc, @tjasaskubic_poledance and @shapeboxingtm.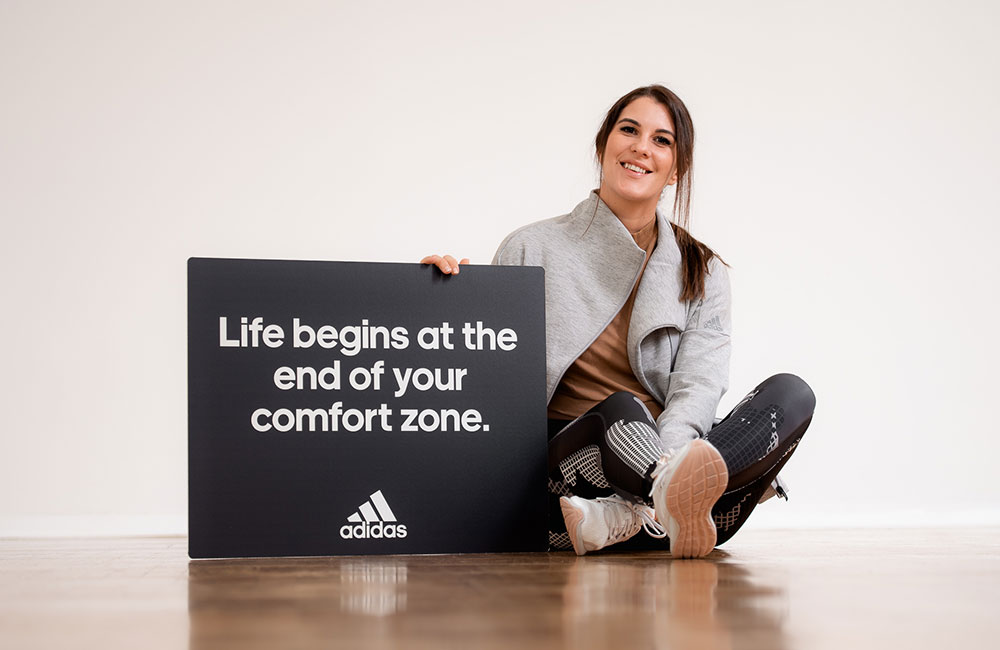 Similar posts