Archives - Collection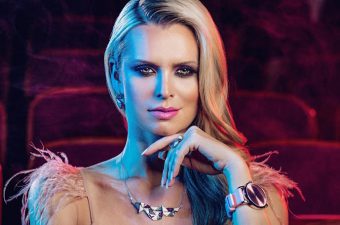 The beginning of the New Year was marked by royal violet shades of Zlatarna Celje's new silver collections designed by the renowned designer Olga Košica. The red thread of both collections is a unique interweaving of shapes that, in the Lencia Bonding collection, express the power of close emotional ties,...Read this article...
Based on their commitment to champion environmentally-friendly practices and product innovation, this spring Stella McCartney and adidas kick off the most luxe sustainable collection for women yet. Advanced sports clothing and shoes are made with almost 70% recycled materials and created for active individuals who combine top performance with impeccable...Read this article...
Recognized designer Zdenka Šamec created breath-taking collections of Arabeska and Kamelija for this winter's perfect gift for all golden elegance lovers. These prestigious pieces of handmade Zlatarna Celje jewellery, becoming timeless thanks to a glow of glittering stones, will magnify the magical winter moments. Arabeska collection The Arabeska golden collection...Read this article...
Some we know from a catwalk, others are ruling Instagram, and all of them recently united for a common goal - to rise Slovenian women to their feet and motivate them to start the "2019 beach" project before January. The queens collaborating in this motivational movement are a personal trainer...Read this article...