Archives - April
Sharing experiences through stories is not only typical of a friendly chat in an informal environment, but appears in various professions as a good way of sharing and consolidating knowledge. The power of storytelling is its ability to give meaning to complex ideas, to pass on rules and values, to...Read this article...
When did you last have a bad experience with a company, product, or service? Did you take your better half to dinner, and the employees there weren't respectful at all? Did you visit a website, but it did not respond as it should, plus advertising pop-ups started to pour? What...Read this article...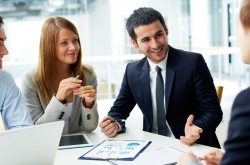 Public relations advisers must sit at the decision makers' desk, be involved in the work processes, and co-create them, too; they of course have to earn it with their education, skills, general knowledge and abilities. Sports is no exception. There is nothing strange when a business organisation establishes a PR...Read this article...