Archives - April
In nearly two months of dealing with the virus and a little over a month that most of us has spent in the safe haven of our home offices, we got through the initial crisis management and the subsequent process of adapting to the new reality. As the whole situation...Read this article...
Photography. It always had a special place within ourselves. From the time of black-and-white images to the present day, when many content is often difficult to understand without a visual representation. Creating photos seems easy. But is it really? Let's take a look at how to make a quality photograph...Read this article...
It is no secret that there is fierce competition in the business world. The breakthrough into the market itself is difficult, but it is even more demanding to survive. We are proud to announce that we are also succeeding in terms of credit worthiness as we have re-acquired the AAA...Read this article...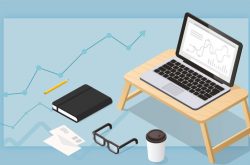 We mostly work from home these days and that is a whole new concept for many of us who are accustomed to offices and interactions with colleagues. Working from home can have many benefits as we save time on traveling to work and back, and spend all day in a...Read this article...