Archives - PR
Can a picture of a known personality or the name of a major event really be used to promote your product or service? I believe that to most of us a logical answer is »of course not«. However, examples of such practices can be observed on a regular basis, most...Show more...
Nowadays we have all heard of the term "start-up" company. These are newly established organizations trying to succeed with a minimum financial input and an innovative idea or product that satisfies a certain need better than competition. In most cases, these companies have a precisely designed short-term strategy aimed at...Show more...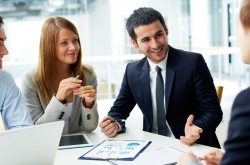 Public relations advisers must sit at the decision makers' desk, be involved in the work processes, and co-create them, too; they of course have to earn it with their education, skills, general knowledge and abilities. Sports is no exception. There is nothing strange when a business organisation establishes a PR...Show more...